Schneider Excavating is an Innovator in Utilizing Trimble GPS Technology to Install Underground Utilities
Underground utility installation is a critical process that requires precision, knowledge, and high-quality execution.
We have extensive experience installing underground sanitary sewer, water, and storm mains. Schneider Excavating has laid miles of underground utilities in nearly every terrain and ground condition imaginable, including commercial developments, new subdivisions, and roadways. Schneider Excavating always works safely and with the proper equipment and materials. 
Our team of highly trained and experienced crew members is equipped with the tools necessary to handle any underground utility or pipe installation project. From our first-rate service to our competitive pricing, we take pride in exceeding our customer's expectations for quality, service, and value.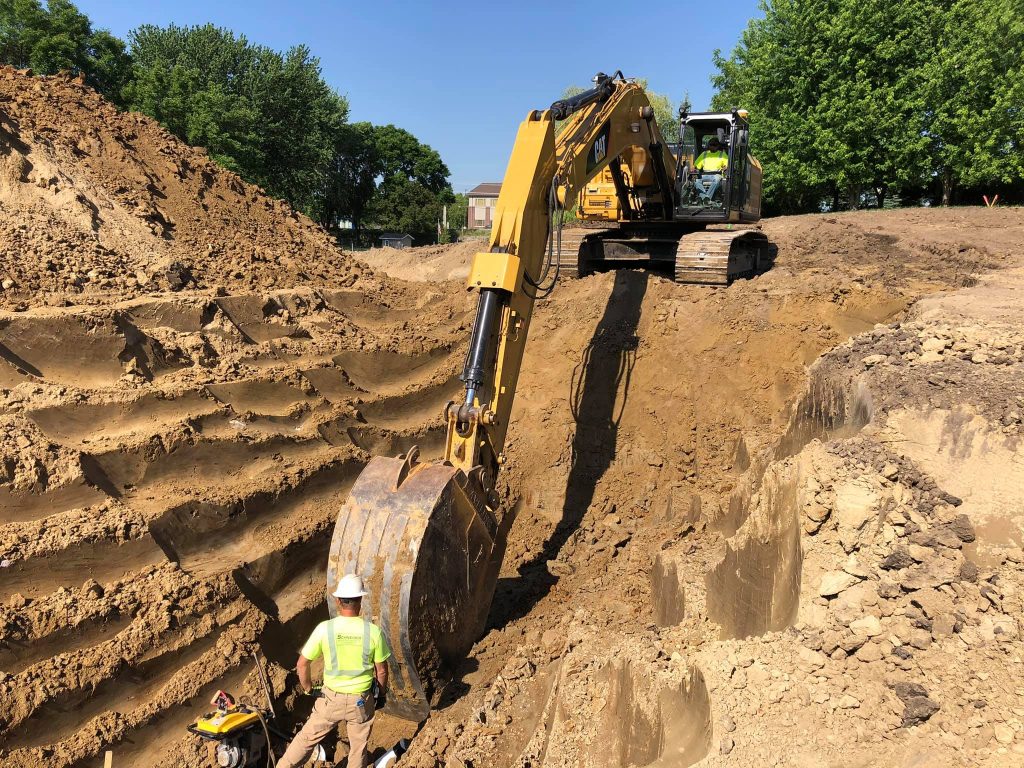 Schneider Excavating's commitment to excellence will ensure your underground utility construction is completed quickly and accurately. Serving the Minnesota counties of Anoka, Carver, Dakota, Goodhue, Hennepin, Le Sueur, Ramsey, Rice, Scott, Washington, and Wright.
Find out how we can help you from start to finish on your next project by contacting us today!
Schneider Excavating has decades of experience in commercial residential and agricultural earthwork. We have the proven ability and state-of-the-art equipment to complete any construction project. Our team has done it all when it comes to excavating and grading, from commercial site work packages to complete subdivision grading, from building pads to stormwater ponds, from ravine repair to constructing new roadways.